---
Walking 11 dogs got us noticed…
by a lot of people today, but especially by two ladies who asked to take pictures of us.
I was very happy to oblige because I never get a chance to be in the pictures myself – unless it's a selfie, but those can't possibly include 11 dogs.
I was also liked that Blair and I got to be in the same picture together with our own dogs and guests, instead of the same old picture of either one of us. These images finally do justice to Blair who's my biggest supporter. His help on the weekends allow me and the dogs to go for a nice, long walk as a huge group.
It felt rather cool to be a "celebrity" today.
I'm sorry I never got your names, ladies, but thank you for the lovely pictures!
Recommended Posts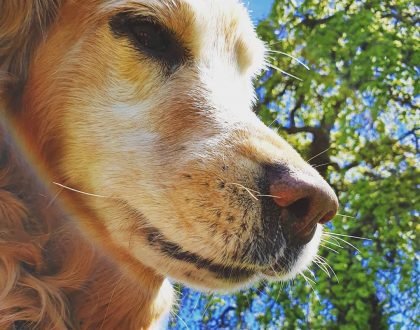 30/10/2019